Top coat effects continue to be a huge trend as every brand plus their uncle has decided to come out with them. The thesaurus has been used quite often to come up with terms for "break apart". We have your shatters, crackles and fractures. Then there are your textured looks, mattes and holographics to change the finish of your polish. I actually like the shatters…its my easy way of achieving nail art without stamping. Here's just a couple of top coat effects that are on the scene right now.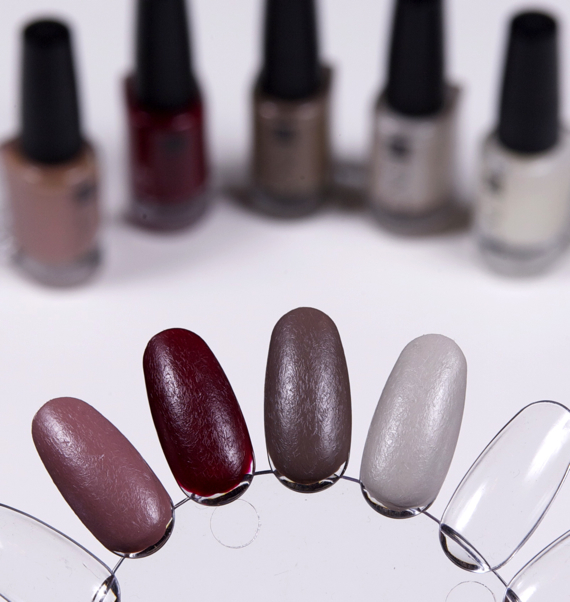 Source – Jason Wu's Anna top coat
Source – OPI's line of Shatters
Source – China Glaze's latest Crackles

Source – I really like the effect on these from KleanColor
Source
 – Essie's Matte About You
Source
 – Barielle's Matte-inee 
Source
 – Northern Lights' Holographic Top Coat
Source – Princess Nails' Hologram Top Coat
Since the trend is top "coats", I decided to make the inspiration full of jackets. I adore the trench with the ruffles…I really wanted one earlier this year. Back to the polish…of all of these trends, I'm into the shatter/crackles and the matte top coats. I'm not really a fan of the Jason Wu textured/tweed look. It just reminds of when I polish late at night without using my Seche Vite and end up with those dreaded sheet marks. I've seen the Northern Lights Hologram Top Coat in Sally Beauty Supply, but I haven't tried it. This is the end of the spring trend series found in this
article
, but I've already come across an article for summer trends. 
Have you tried any of those mentioned above??? What are your favorite top coat effects??? Would you like to see the trend features continued???